We manufacture our own laminate, wood and solid surface tops. For granite, quartz, and marble we partner with local specialists to fabricate and install. We oversee the entire process from templating to installation.
We are proud to announce that we are an Elite Retailer!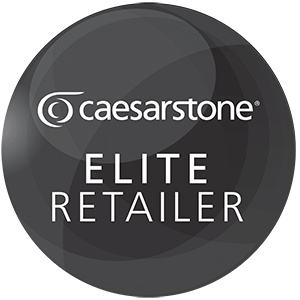 Laminate
$-$$
Laminate countertops are not a thing of the past. They have become much more advanced in color and durability. Today, they come in a variety of color and style options to help complete any design look. Our laminate is manufactured in house so we can meet your design needs. We also offer undermount sinks for laminate. Call or visit our showroom for more details about style and color options.

Acrylic Solid Surface
$$
Some people enjoy the look of granite but do not like the feel of a stone countertop. Solid Surface countertops offer the look of granite or marble in a lighter, totally waterproof material. If you are interested in learning more about solid surface countertops please call or visit one of our experienced sales and design experts.

Granite
$$$-$$$$
The new standard in homes today, granite not only will look amazing in your kitchen, it will increase your home's value. It is perfect for kitchens because of its durability making your countertop more scratch and stain resistant than laminate or acrylic. Clients can pick the perfect slab for their home ensuring their showplace it exactly what you want. Color and pattern choices are seemingly endless in the current granite industry.
Learn to Care for Your Granite Countertop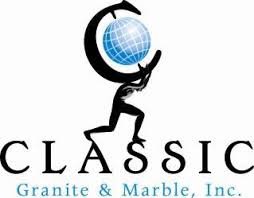 Marble
$$$$
Marble countertops are a beautiful option for your kitchen, but Its softness and susceptibility to stains mean it's not always the best choice for your entire kitchen. However, marble can make an excellent surface for baking. The avid baker could enjoy a baking center with this unique countertop choice. If you are up for the maintenance, it can be a stunning, luxurious countertop choice for the entire kitchen.
Quartz
$$$$-$$$$$
Quartz countertops are quickly gaining popularity as an alternative to traditional granite. Quartz is made by producers like Cambria and Silestone using ground natural quartz stone pressed and dyed to make beautiful designs. The marriage between luxurious marble-like finishes and durability comparable to granite is the main selling point of Quartz countertops. Quartz is entirely non-porous, antimicrobial and does not require any type of seal. It is available in high shine or matte finishes. Whether you are looking for contrast, sparkle, or movement in your stone, quartz will be able to fit your needs.